Alyssum- Lobularia Maritima
Alyssum, scientifically Lobularia maritima, is a delicate and fragrant garden gem. Plant in spring or late summer for a swift germination period of 3 to 14 days. This annual thrives in full sun to light shade and is perfect for window boxes or hanging baskets.
At a modest height of 15cm and spreading 20 to 25cm wide, Alyssum creates a lovely ground cover that carpets your garden. Its rapid growth allows for harvesting just two months after planting. Notably, Alyssum is a friend to bees, boasting a sweet honey scent that draws them in. This easy-to-grow plant is even affectionately known as "Heuning Blommetjie" due to its honey-like aroma. Alyssum adds both beauty and functionality to gardens, making it a cherished choice for various garden designs.
When to plant
Spring/Late Summer
Where to plant
Full sun / light shade. Ideal for window box or hanging basket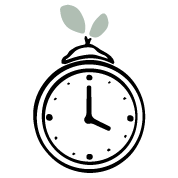 Germination time
5 - 14 days
When can I harvest
2 months
Plant Specs
Annual plant. 15cm tall, spread 20 - 25cm